TM features
Deformation Indicators – Two strategically placed marks, one below just the shank or eye and the other on the hook tip, which allows for a QUIC-CHECKTM measurement to determine if the throat opening has changed, thus indicating abuse or overload.
To check, use a measuring device to measure the distance between the marks. If the measurement does not meet the dimensions shown below (Deformation Indicator AA), the hook should be inspected further for possible damage.
Angle Indicators – Indicates the maximum included angle which is allowed between two (2) sling legs in the hook.

Features: Hoist hooks incorporate markings forged into the product which address two (2) QUIC-CHECK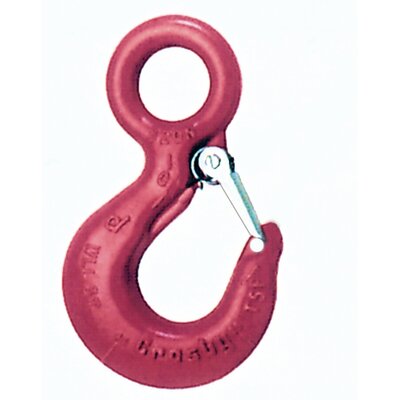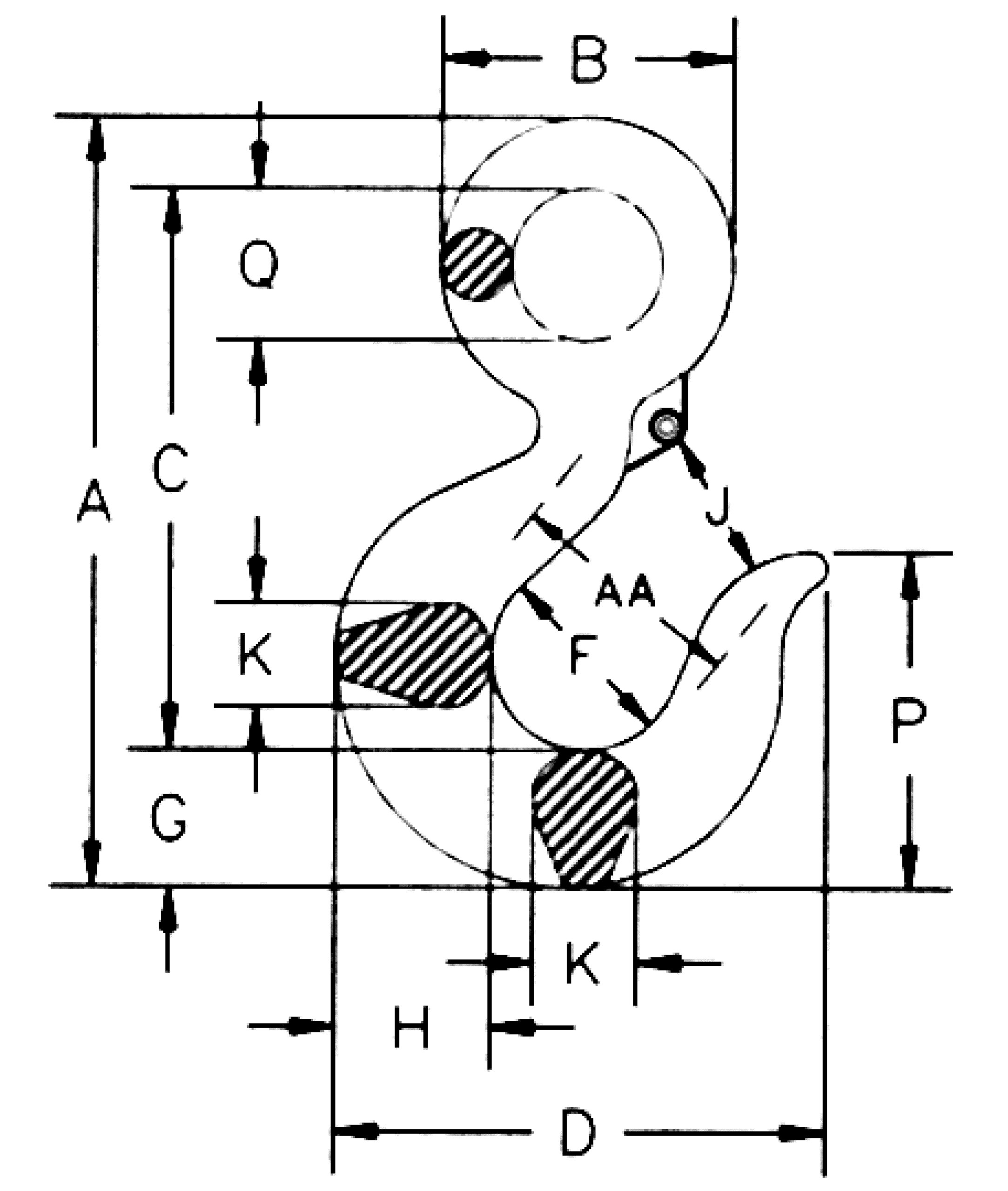 Select a row from the table below, then click the add to quote button