General: These models are designed to lift heavy, thick plates and blocks. Thanks to the good depth of field, these models cope very well with ingots and forgings.
Handling heavy loads up to 5.000 kg. Lifting cut-off from saws and burning tables. Handling loads with poor accessibility (using IR remote control) Model BM 3600 is specially designed for plate lifting. The "Tip-off" feature allows to drop excess plates in case multiple plates are picked up from a stack. Controller/battery enclosure with detachable front and back panel.
Design: Powered by built-in 12 V battery. At least 8 hours of operation at 50% duty. Hand-held, IR remote control unit allows to operate the lifting magnet from up to 10 metres.
Material: Solid magnetic base with durable embedded coil.
Temperature range: Material -10ºC up to +70°C, environment 0ºC up to +50°C. Beware of leaving the clamp in direct sunlight.
Finish: Painted.
Standard: EN 13155
Safety factor: : Minimum 2:1.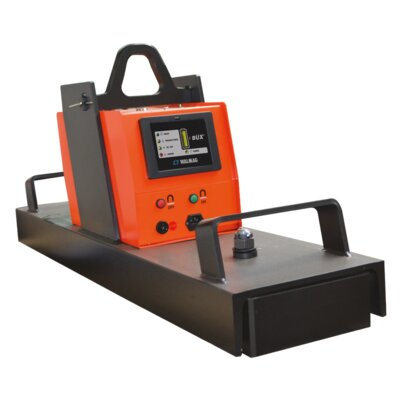 Lifting Magnet BM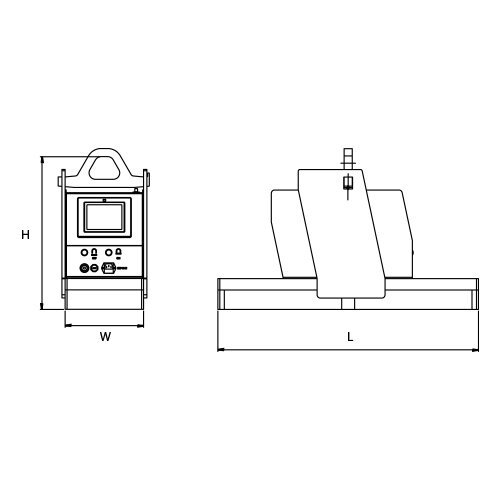 Select a row from the table below, then click the add to quote button