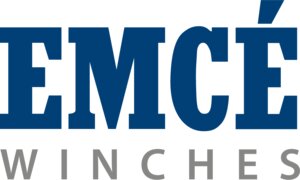 A range of compact lifting and pulling winches utilising electric or hydrulic motors. Capacities can go up to 30 tons of lifting capacity with this range.
SC E; IP 54, 400 VAC / 3 phase / 50 Hz.
SC H; orbit or radial piston type hydraulic motor complete with brake valve
Steel drum with cable fixing point at flange
Two drum supports
Double layer 2 component conservation, according ISO 12944 category C2-Low, colour RAL 5010
FEM / ISO class: T4-L3-M5
Winch SC – Planetary Compact Build Winch
Available options
IP 56 TENV cast iron motor for marine applications
Explosion proof motors
Protective steel motor cover
Drum pressure roller
Band brakes (manual or failsafe automatic)
Manual disengaging clutch
Alternative speeds
Alternative supply voltages
Drum guards
Spooling gears
Grooved drums
Marine / offshore coating systems
Available control options
Control box IP 55 with push-buttons and emergency stop built acc. to NEN 1010
Control box IP 66 with low voltage IP 65 pendant control built acc. to NEN 1010
Load limiter (required by CE for applications exceeding 1000 kg W.L.L.)
Frequency inverter for variable speed control
Wireless radio remote control systems
Limit switches (only electric)
Flange encoder
Slack wire switches (electric)
Proportional local or remote control valve (hydraulic)
Features: Heavy duty planetary gearbox
Note: Excl. wire (to be ordered separately).