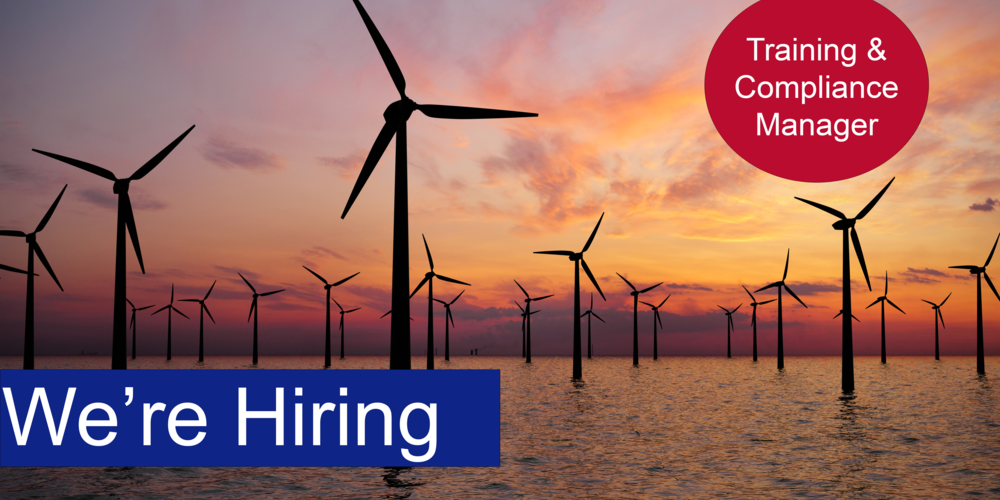 Training & Compliance Manager Opportunity
Certex UK have an exciting opportunity for a Training & Compliance Manager based in our Great Yarmouth facility.
The successful applicant will be part of our ever-growing Lifting Solutions Group, the largest lifting organisation in Europe, comprising of 22 companies with over 100 locations worldwide including the USA, Australia, and Taiwan.
This challenging role will play a significant part in our ongoing commitment to introduce new starters to the Renewables Industry and will be responsible for continual development and delivery of technical training courses along with the overall compliance of our Engineering Services Division which will include managing the competence of our Engineering team in accordance with ISO 17020.
Key Responsibilites
Overall Compliance of the Engineering Services Division in accordance with BS.EN.ISO/IEC.17020.
Technical Manager / Deputy Technical Manager Responsibilities (PSSR / LOLER).
Production and / or review of written schemes of examination.
Ongoing identification, development, and delivery of technical training courses.
Direct management of a training / compliance team
Personal Skills
Ability to motivate a team.
Well organised, honest, and driven.
Able to multi-task at a high level.
Able to work calmly under pressure and strive towards challenging targets.
Strong eye for detail.
Education & Qualifications
LEEA Qualified or Equivalent.
Degree level education in a relevant Engineering discipline preferred.
Technical Knowledge
Excellent technical knowledge and understanding of the requirements of in-service statutory inspections of LOLER, PUWER & PSSR equipment.
Strong knowledge of Health & Safety requirements.
Good understanding of the risk assessment process.
Excellent working knowledge of relevant regulations and BS.EN.ISO/IEC.17020.​​​​​​
Key Skills
Ability to manage, motivate and influence work behaviours.
Excellent communication skills with the ability to confidently liaise with stakeholders at all levels of seniority.
Proficiency in Microsoft Office products including Word, Excel and PowerPoint.
Preferred Experience
Previous relevant experience in the inspection of General Lifting Equipment, Manual Lifting Machines, Powered Lifting Machines, Service Lifts, PUWER Equipment, PSSR Accumulators or Pressure Relief Valves in Wind Turbine Generators.
Experience of associated defect identification and the impact that defects may have on the continued safe use of the in-service equipment.
Working on customers sites, onshore and offshore, in a highly regulated industry.
Working to risk assessments, method statements and identifying risks.
Production and delivery of training courses.
Knowledge of Written Schemes of Examination.
The role offers a competitive salary package commensurate to experience.
To apply please email your CV and Cover Letter to Ian.shaw@certex.co.uk