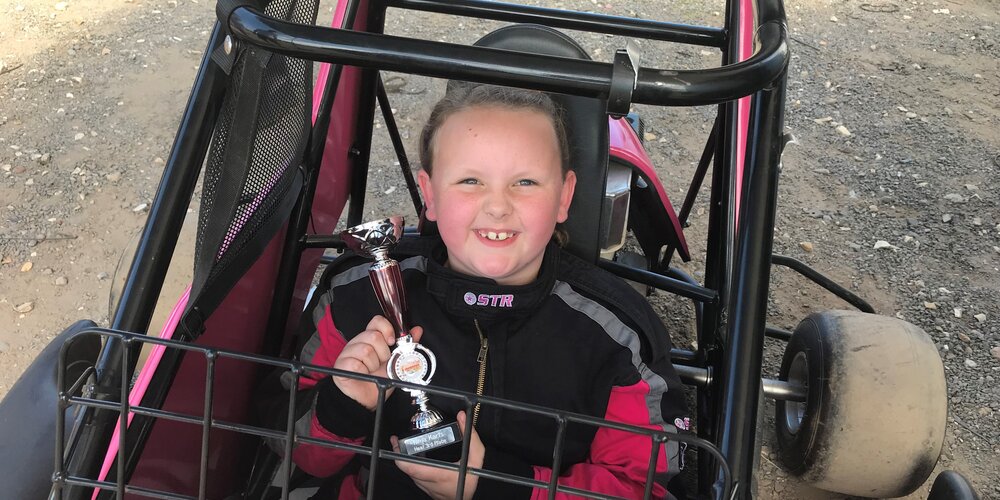 Rhyan Gibbs continues to Impress with a Podium Finish on her Birthday Weekend
Since our last update Rhyan has taken part in multiple races. The 5th of August saw a third place finish for Rhyan as temperatures continued to swelter.

"The weather was extremely hot, and she achieved her goal of coming away with another trophy, placing 3rd on her first race of the day"

The Speed-weekend at Swaffham Raceway on the 25th of August saw the winner crowned "The English Formula Novice Champion" Rhyan was challenged by the changing weather conditions spinning in opening laps, learning quickly to a prevailing mid-pack in what finished as wet races on the Sunday.
Last Sunday saw her most recent race meeting in good weather conditions, having learnt from the recent interchangeable weather conditions, Rhyan finished with some consistent mid pack finishes.
Her next race meet will be the 23rd of September.

"She's keen to improve on her finishes and is feeling positive for a good days racing" Said Leigh-Anne Gibbs.


Manichand Soogumbur
Marketing Manager
Unit C1 Harworth Industrial Estate, Bryans Close, Doncaster, DN11 8RY
+44 (0) 1302 756054
+44 (0) 7552277824
http://www.certex.co.uk