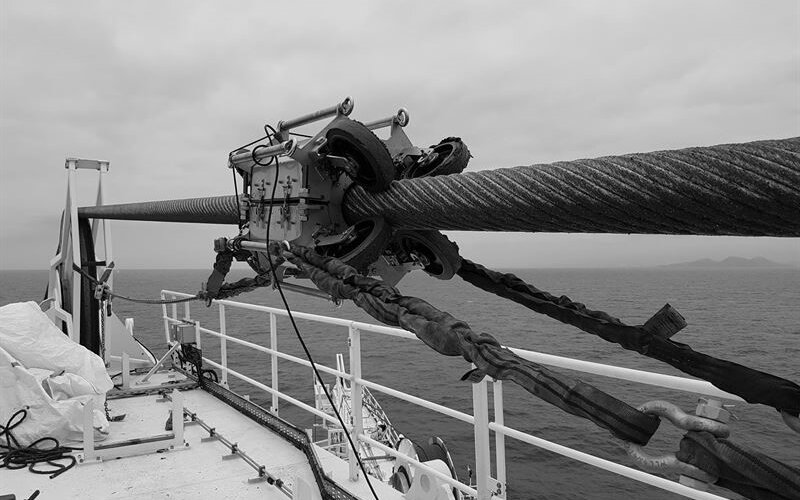 Axel Johnson International acquires leader in non-destructive testing of steel wire rope.
Based in Turin, Italy, AMC's offering is centered around its leading technical expertise in magneto-inductive analysis, built over many years in close cooperation with Polytechnic University of Turin. AMC both sell and rent its products to customers as well as offer related services. Main sectors served are elevators, ropeways and critical steel wire rope applications in industrial settings, such as cranes, heavy lifting and oil & gas.
The acquisition is in line with Lifting Solutions' increased focus on digital solutions to develop its service offering by adding more expertise and thereby increasing customer value. "AMC's know-how will further increase the sophistication of our service offering," says Ralf Wiberg, Managing Director of Lifting Solutions, Axel Johnson International. "Their competence in remote monitoring and advanced sensor technology is highly relevant to our existing business."
The company was born in 2007 as spin-off from the Polytechnic University of Turin, founded by a team of professors and researchers and employing eight people today. AMC have a leading offering in inspection and analysis of elevator ropes, which recently proved itself as the only reliable way to monitor the latest generation of polymeric coated elevator ropes."We are looking forward to becoming a part of the Axel Johnson International family," says Bruno Vusini, Managing Director of AMC. "Lifting Solutions' strong market position in Europe will open up new opportunities and allow us to further develop our offering and expand into new regions."
The transaction is also an important milestone for the University of Politecnico di Torino. "We are very satisfied with this exit, today the most significant for our University," says Giuliana Mattiazzo, Vice Rector for Technology Transfer, University, Politecnico di Torino "This case represents a best practice in the technology transfer system that involved the Polytechnic at every level."
For further information, please contact:
Ralf Wiberg, Managing Director of Lifting Solutions, Axel Johnson International,
+35 84 07 66 99 16, ralf.wiberg@axinter.com
Hans Glemstedt, Head of Strategy and M&A, Axel Johnson International,
+46 (0)8 453 77 41, hans.glemstedt@axinter.com