Round (R)-ferrule is intended to be pressed on single wire ropes, for instance on preventer wires or used as end stop.
Ends stops (R) are not allowed to use for lifting applications. The expected strength regarding this end-termination is approximately 50% of the MBL of the wire rope (informative only). Accordingly, verifying tests must be performed to secure the strength of the application.
Material: Aluminum.
Marking: According to standard
Standard: EN 13411-3
(Sizes: 1, 1.5, 2, 42, 46, 50, 54, and 58 are not included in the EN 13411-3.)
Note: Diameter is after pressing.See the manufacturer's product data sheet below for guidance on dimension selection.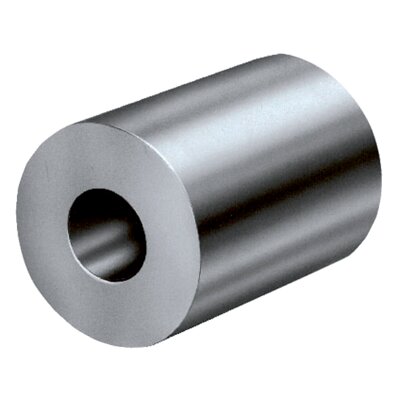 Ferrule R End stop Talurit™

Select a row from the table below, then click the add to quote button