Welcome to the the Certex Webshop, please read below to find out the basics of using the webshop dashboard.
To Access you account Click on the 'My Account' Icon in the top right Corner or your basket just to the right.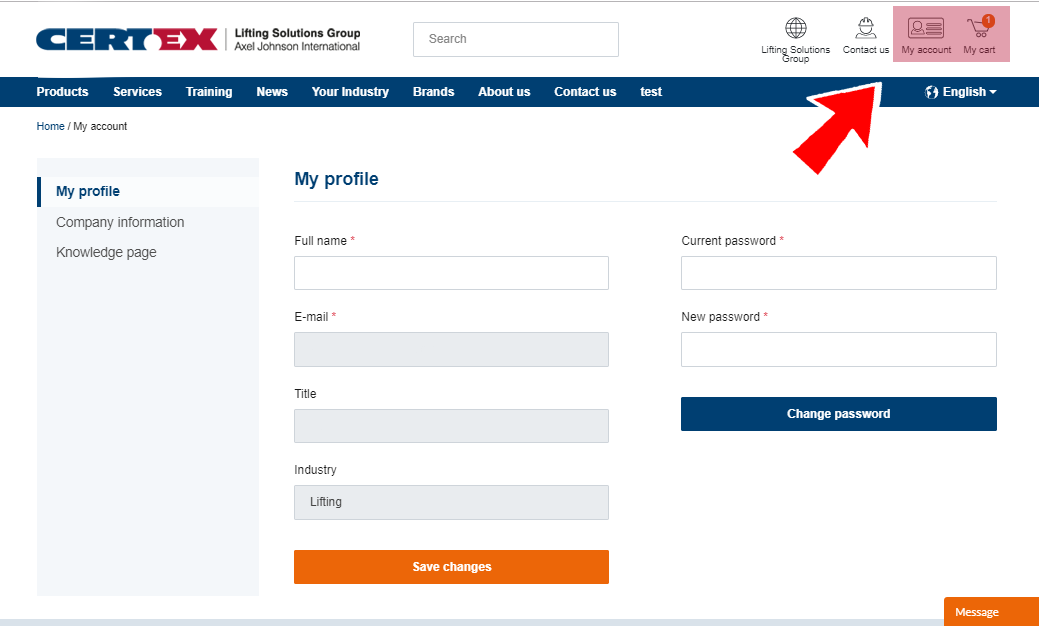 Once Click your main dashboard will load. Select the main catergories from the left hand side. Including core areas such as:
Your Company Information.
Knowledge Page (inc. FAQs)
Order History (Inc Invoices, Product Certification etc).
Once you Click on a Catergory you will find the main content appear in the main area.