Under UK legislation provided by the HSE - Health and Safety Executive, employers need to ensure that employees are trained to the UK Standards. This can be provided by a member of an accredited body. Certex UK has chosen to be a member of ITSSAR. Below you will find information on the main UK Based Training Schemes, Boards and Awarding bodies.
ITSSAR – The independent Training Standards Scheme and register.

ITSSAR was established in 1991 making it over 28 years of age. Its expertise is in mechanical handing equipment most commonly in forklifts – counterbalance, reach power pallet truck and general manual handling.
It continuously improves upon its training practises inviting members to bring ideas and issues forward on a regular basis. Further the training practises go beyond the accredited bodies forum of 2000 standard.
ITSSAR are also one of the founding members of the Accrediting Bodies Association Workplace Transport (ABA 2012). Which was set up to maintain a set of common standards required to operate workplace transport equipment.
This is why Certex chooses to be an accredited member of ITSSAR it has a wealth of history and expertise that is regularly developed with the aid of its members and it is in that shared knowledge we trust our training staff.
CITB

The CITB is a construction industry training board with a broad range of training courses and providers. The CITB is based in Peterborough.
Lantra Awards
Based in Coventry Lantra promotes itself as a one stop shop for training and has training in the following main sectors:
Vehicles and attachements, Plant and Machinery, Roads, Landscape and Trees, Animals, Managing Pests, Health and Safety, Shooting and Leadership and Business Management.
NPORS - National Plant Operators Registration Scheme

NPORS markets itself as a training alternative, focusing on the construction industry machinery operation and offers regulated training and testing. With values in equal opportunities and transparency.
RTITB – Road Transport Industry Training Board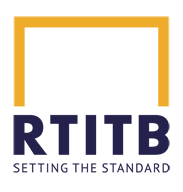 The RTITB offers accreditation, auditing and assessments and other services. Based in Telford, UK.