Below you can find courses provided by CERTEX. Please click on one of the courses for further information:
To book your course now call 01302-756-777 or email: training@certex.co.uk
The Independent Training Standards Scheme and Register (ITSSAR), formed to offer accreditation to training instructors and organisations supplying industrial truck and construction training services to industry.
CERTEX are an ITSSAR accredited organisation delivering a number of accredited courses including Mobile Elevating Work Platforms, Forklift, Container handling and HIAB operator courses
Certex off the following courses as ITSSAR sccredited courses:
Powered Pallet Trucks
Counterbalance Lift Trucks
Sideloader Lift Trucks
Reach Trucks
Order Pickers
Very Narrow Aisle Trucks
Telescopic Container Handlers
Rough Terrain Trucks
Industrial Variable reach Trucks
Multi Directional Trucks
Pivot Steer Trucks
Scissor Lifts
Cherry Pickers
Truck / Lorry Mounted Boom
Truck Mounted Crane HIAB
Abrasive Wheel
Slinger Banksman


Counterbalance Forklift Truck operator B1 - Up to 5 Tonnes : TR B1

The aim of this course is to provide delegates with the knowledge and understanding of the role and responsibilities of a forklift ...


Counterbalance Forklift Truck Operator B2 - 5 to 15 Tonnes : TR B2

The aim of this course is to provide delegates with the knowledge and understanding of the role of a forklift truck operator...

We offer training on many machine types (vehicle types) so please call or email for full details. Below is a list of some of the vehicle types we offer:
A1 A3 A5 A7 Pedestrian
A2 Rider
B1 B2 B3 Counterbalance
C1 Sideloader
D1 Reach
D2 Pallet Stacker
E2 E3 Order Picker
F1 V.N.A. (Man-Up)
F2 V.N.A. (Man-Down)
J1 Rough Terrain Masted
J2 Rough Terrain Variable Reach
J3 Rough Terrain Telescopic
M Multi-directional
P Pivot Steer
MEWP: Cherry Pickers
MEWP: Scissor Lift
Overhead Gantry Crane
Slinger/Signaller
G4 Container Handlers
J4 Industrial
Abrassive Wheels
Lorry Mounted Loader
For further information or to discuss your requirements in more detail, please contact our Training Team on 01302-756-777, or email: training@certex.co.uk
Book Now

Our specialist training department can guide you to the right solutions for you. Enter your details below for a quick enquiry.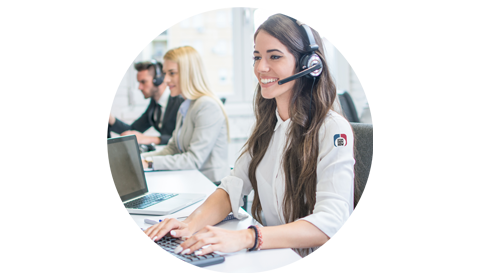 Alternatively send a message