ITSSAR accredited FLT - Forklift training (ITSSAR is an approved HSE - health and safety executive voluntary accredited body).
CERTEX Forklift truck training courses are ITSSAR accredited. Certex deliver a number of hands on accredited courses including Forklift truck training, HIAB operator training, Mobile Elevating Work Platforms training & Container handling training courses at its live warehouse, workshops, and outdoor storage areas including the use of its dedicated training centre classrooms.
We also offer training on these common forklift types of vehicles:
Powered Pallet Trucks
Counterbalance Trucks
Sideloader Lift Trucks
Reach Trucks
Order Pickers
Very Narrow Aisle Trucks (VNA)
Telescopic Container Handlers
Rough Terrain Trucks
Industrial Variable reach Trucks
Multi Directional Trucks
Pivot Steer Trucks
Scissor Lifts
Cherry Pickers
Truck / Lorry Mounted Boom
Truck Mounted Crane HIAB
Abrasive Wheel
Slinger Banksman
We offer training on many machine (vehicle) types. Below is a list of some of the vehicle types we offer:
A1 A3 A5 A7 Pedestrian
A2 Rider
B1 B2 B3 Counterbalance
C1 Sideloader
D1 Reach
D2 Pallet Stacker
E2 E3 Order Picker
F1 V.N.A. (Man-Up)
F2 V.N.A. (Man-Down)
J1 Rough Terrain Masted
J2 Rough Terrain Variable Reach
J3 Rough Terrain Telescopic
M Multi-directional
P Pivot Steer
MEWP: Cherry Pickers
MEWP: Scissor Lift
Overhead Gantry Crane
Slinger/Signaller
G4 Container Handlers
J4 Industrial
Abrassive Wheels
Lorry Mounted Loader
Enter your contact details on our Contact Form Now

Our specialist Forklift Truck training department can guide you to the right solutions for you. Enter your details below for a quick enquiry.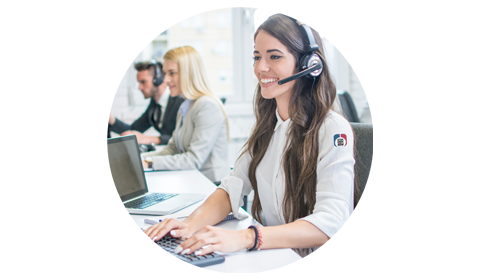 Alternatively send a message
Certex are an ITSSAR Accredited trainer. The Independent Training Standards Scheme and Register (ITSSAR), formed to offer accreditation to training instructors and organisations supplying industrial truck and construction training services to industry. View our Forklift Truck Training Accreditation page for more information.
Refresher Training
Certex recommends that refresher training is carried out once every three years from expiry of the initial training and no longer than 5 years. To ensure drivers keep up to date with current training techniques and legislation.

Training Card & Certificates
Certex offers an A4 Certificate, which states the ITSSAR accrediation. Certex dosn't currently offer a training card.