The RCU End stop is a round ferrule made of pure Copper (almost 99,9%).
Round copper ferrules are commonly used as end stops or as stoppers. Copper as material suits well together with stainless steel wire rope, to avoid galvanic corrosion in saltwater environments. Same types of dies as for T-ferrules are to be used. The copper material is pure copper in soft condition. The end stop is seamlessly extruded over mandrel.
Round end stops, type RCU, are not recommended for use in high strength applications. The expected strength of this end stop is approx 50 percent of the MBL of the wire rope. Accordingly, verifying tests must be performed to secure the strength of the termination.
Material: Copper
Note: Diameter is after pressing.See the manufacturer's product data sheet below for guidance on dimension selection.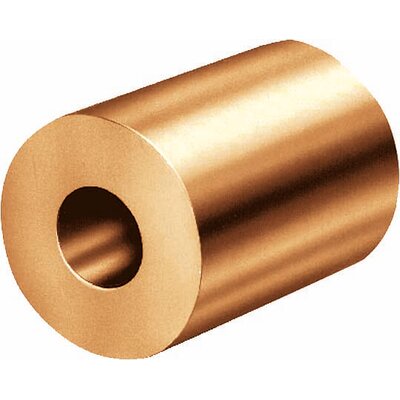 Talurit™ RCU ferrule copper

Select a row from the table below, then click the add to quote button