Crosby Load Bnders to provide safe and secure transport of heavy loads.

Heel of binder toggles away from load, permitting easy release.


One piece assembly with no bolts or nuts to loosen.
Alloy Steel.
Heat Treated.
Finish – Self Coloured.
Permanently embossed with CG and 8 (Grade).
Chain specification EN818-2.
Features:  Forged Steel - Quenched and Tempered with extra heavy construction at leverage point to prevent spreading.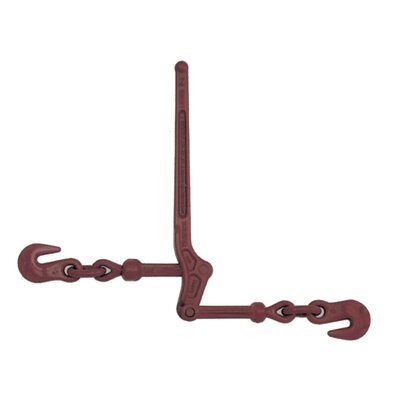 L150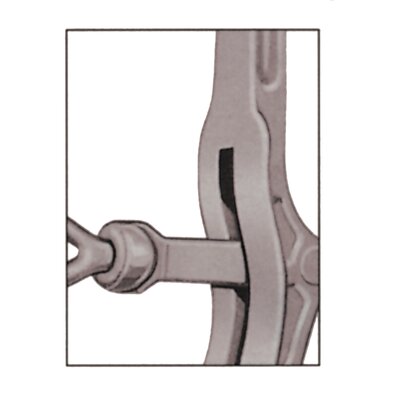 L140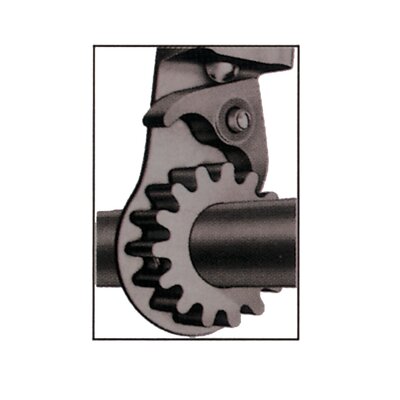 Currently this product cannot be added to an online quote. Please contact us directly for enquires.
| | | | |
| --- | --- | --- | --- |
| Min/Max chain size (mm) | Working Load Limit (t) | Weight Each (kg) | Take Up (mm) |
| 8/10 | 2.45 | 3.18 | 114 |
| 8/13 | 4.17 | 5.66 | 114 |
| 13/16 | 5.9 | 8.93 | 121 |
| | | | |
| --- | --- | --- | --- |
| Min/Max chain size (mm) | Working Load Limit (t) | Weight Each (kg) | Take Up (mm) |
| 8/10 | 4 | 5.49 | 203 |
| 8/13 | 6.8 | 6.66 | 203 |
| 13/16 | 7.26 | 6.6 | 203 |
| | | | | | |
| --- | --- | --- | --- | --- | --- |
| Chain size (mm) | Working Load Limit (t) | Meters per drum | Nominal pitch (mm) | Inside width (mm) | Weight per meter (kg) |
| Size | Load Limit | Per | pitch | Width | per metre |
| (mm) | (t) | Drum | (mm) | (mm) | (kg) |
| 8 | 2 | 200 | 24 | 12.2 | 1.7 |
| 10 | 3.15 | 200 | 30 | 13 | 2.2 |
| 13 | 5.3 | 100 | 39 | 16.9 | 3.6 |
| 16 | 8 | 100 | 48 | 20.8 | 5.4 |
| It is recommended that Lebus Load binders are used in conjunction with Spectrum 8 alloy chain. Other load binders are available. | | | | | |