General: The IPBKZ beam clamp is used for lifting, transfer and stacking of I-Beams. An over-center hoist eye allows for the
beam flange to remain vertical. This series of clamps can be used in the vertical and horizontal moving, transfer and stacking
of different types of structural designs, such as I-Beams, angles, etc, depending on the application desired.
Available in capacities of .75 thru 3.75 metric tons. Wide variety of jaw openings available: 0 to 28mm
Optional IP-5000 Stinger assembly available (see page 382). Allows for easy connection between the clamp and hoist hook.
Proof load: 2 x WLL


Marking: Logo, WLL, jaw capacity, serial number, proof load test date and CE-marking.
Finish: Orange/blue painted.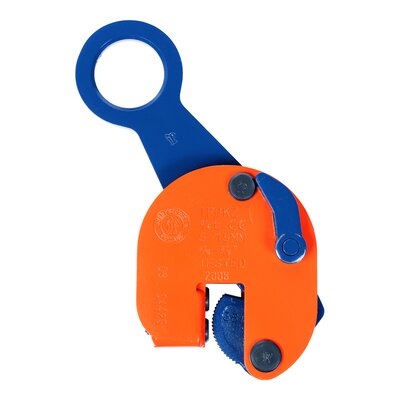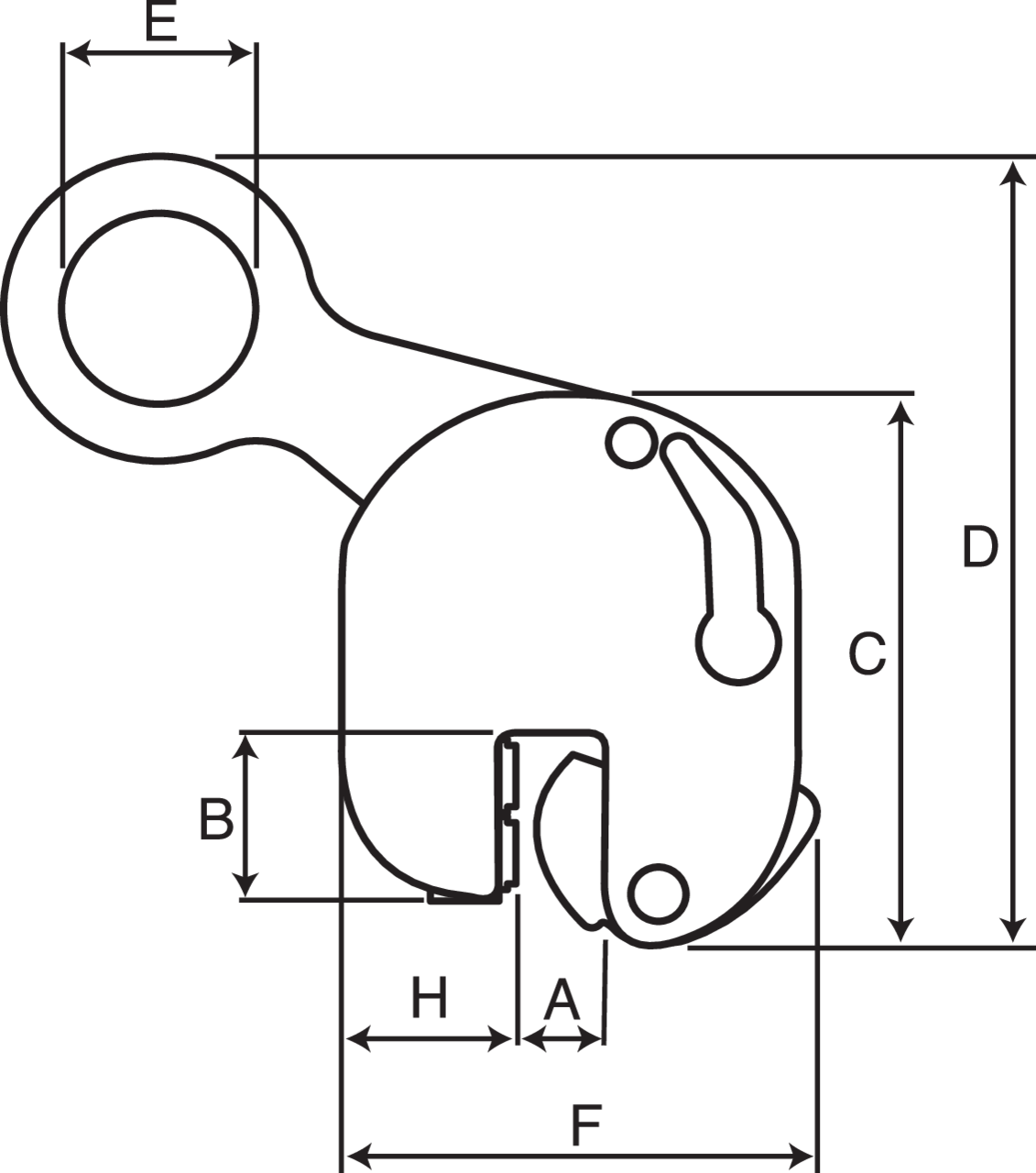 Select a row from the table below, then click the add to quote button