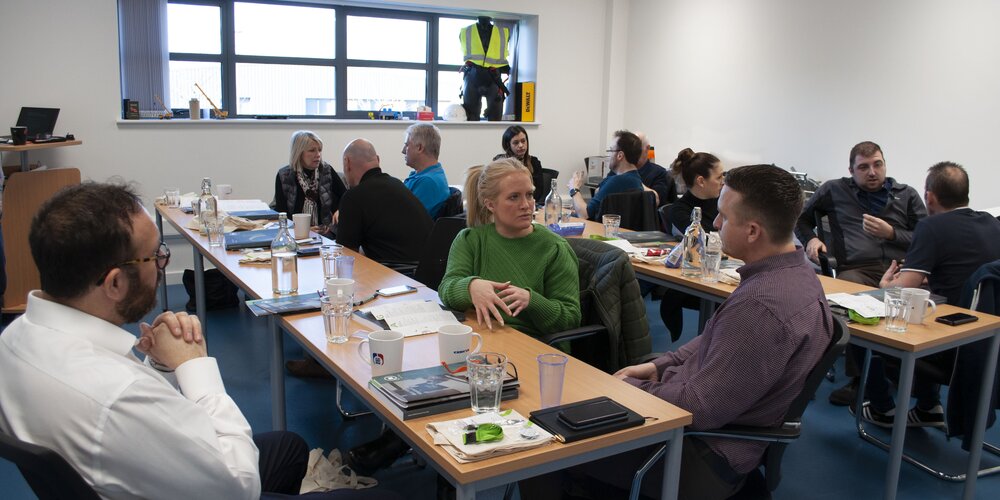 Certex UK Commences New Mental Health Course brought in by employee's personal lived experience
As of February 2020 Certex UK Offers A Mental Health First Aid course providing improved engagement and productivity of employees through improved relationships, clearer thinking and more.
This course has come to fruition, through one of our trainer's own challenges with mental health in his previous job within lifting with the pressures of operations management as a supervisor in major contracts.
Simon Pantry who is one of Certex UK's Lifting Equipment Trainers, teaching safe lifting techniques after spending approximately 20 years in the lifting industry. He was approached by an MHFA Instructor who suggested given his experience, skills and personality Simon would make a good candidate to be an instructor of the mental health first aid training course in which he teaches people how to deal with and support others with mental health issues or who may be in crisis.

"I realised that my life's coping strategies were not particular healthy. I went through a period of anxiety and depression from being away from home and stressed from work.
"Eventually I had a breakdown and subsequent counselling. It was then that I realised that for most of my life I suffered from anxiety and didn't acknowledge what it was.
"I'm a sociable and confident person, so when I mention to people that I've had these challenges, it takes them by surprise.
"Then coming up to 2 years ago a good friend of mine took his life, and that motivated me to get involved with expanding people's consciousness around mental health issues.
"You don't know what's going on in other people's lives, my friend was the funniest, happiest chap you would meet, and you wouldn't think for a moment that he was suffering from depression." Said Simon Pantry – Mental Health Instructor
"Not only is it cathartic, good for the soul, it's true that no one truly knows what another person is going through, it's the Swan metaphor, gliding gracefully on the surface, and manic paddling beneath the water which we do not see. If we can raise awareness that people are going through their own difficulties, then it helps people in supervisory roles, or management recognise that in work we should be human. That's my ethos spread love and humanity." Said Simon Pantry – Mental Health Instructor
Simon took his first two co-delivered courses in January 2020 under supervision and is now accredited as a MHFA England Instructor.
Simon is now available to train throughout the UK instructing how to spot, assist and have the knowledge to guide someone to further support with mental health issues.
Courses cost £300 for the 2-day session and more info can be found here: Mental Health First Aiders Training Course
Manichand Soogumbur
Marketing Manager
Unit C1 Harworth Industrial Estate, Bryans Close, Doncaster, DN11 8RY

Certex offers comprehensive solutions within lifting, steel wire ropes and related services. Our solutions are found throughout the UK; at construction sites, on cranes, in steelmaking as well as within the energy- and manufacturing industries. In addition to world-class brands of lifting and suspending equipment, we manufacture high specification lifting products at our specialist facilities in Scotland and England. We also offer testing solutions, inspections and certification, technical support, training and maintenance. Founded in 1986. Together with our sister companies throughout Europe, we are part of Axel Johnson International Lifting Solutions.

Axel Johnson International is a global industrial group of more than 120 companies in 28 countries. We drive business development and growth through a long-term approach to ownership in strategically selected niche markets, primarily technical components and solutions for industrial processes. Axel Johnson International is organised in six business groups: Fluid Handling Solutions, Industrial Solutions, Lifting Solutions, Power Transmission Solutions, Transport Solutions and Driveline Solutions. We are part of the Swedish family-owned corporate group Axel Johnson.