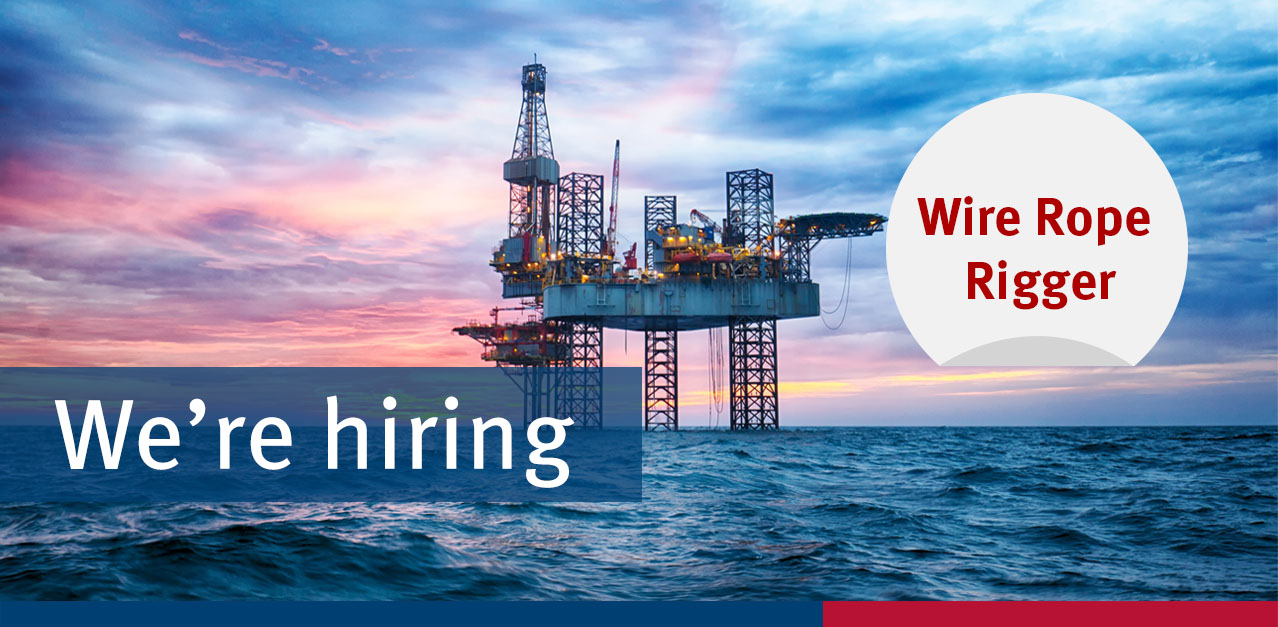 Wire Rope Rigger Oil & Gas Division
Certex are looking for an experienced wire rope rigger based in Montrose (DD10), who wants to work on the front line of steel wire rope assembly. Certex is part of the largest lifting supply chain in Europe, with a network of sales, service and training facilities consisting of 25 market leading companies with 67 service centres throughout Europe.
Typical tasks the role will involve:
To cut coil and fit ends on crane ropes using a hydraulic press.
To fit sockets by resin in the workshop and on sites.
To manufacture bulk wire rope slings from 8 mm to 76mm.
Flemish eye splicing.
Inspect wire rope slings, crane ropes and pennants.
Job Type
Full time, main duties will take place in Montrose. However work on site is possible, mainly onshore with the possibility for offshore work (for the right candidate – enhanced payment for offshore work).
Required Education, Skills and Qualifications
Previous experience in working with wire rope.
Benefits
Company Training (Inc. LEEA accredited)

BOSIET – if off shore work is applicable
Job Type: Full-time
Salary: £21,500.00 /year
Application Questions
• Do you have a Driving License?
• How many years of WIRE ROPE experience do you have?
• Are you in Montrose DD10?
To apply please send a short covering letter and CV to aberdeen@certex.co.uk alternatively you can call 01224-251-080
Thank you