We have an extensive range of height safety (fall arrest) equipment from world leading brands such as Skylotec and our own brand Powertex. We have complied specialist kits for typical work use in the wind turbine industry. Moreover we can advise on kits based on your unique preference.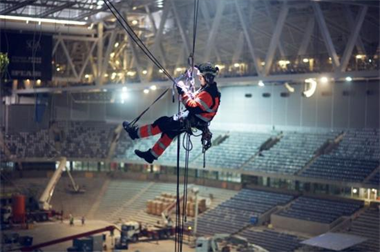 Height Safety product catalogue - We have a 'Wind Energy Kit'. Click here to view most common products.

We have our own engineers working on offshore wind turbines using fall arrest equipment. With this experience it means we are adept at choosing the right products for you.
Click Here to go back to the main Renewables page

Tel: 0333-600-1120 | Email: renewables@certex.co.uk | Website: certex.co.uk/your-industry/renewables