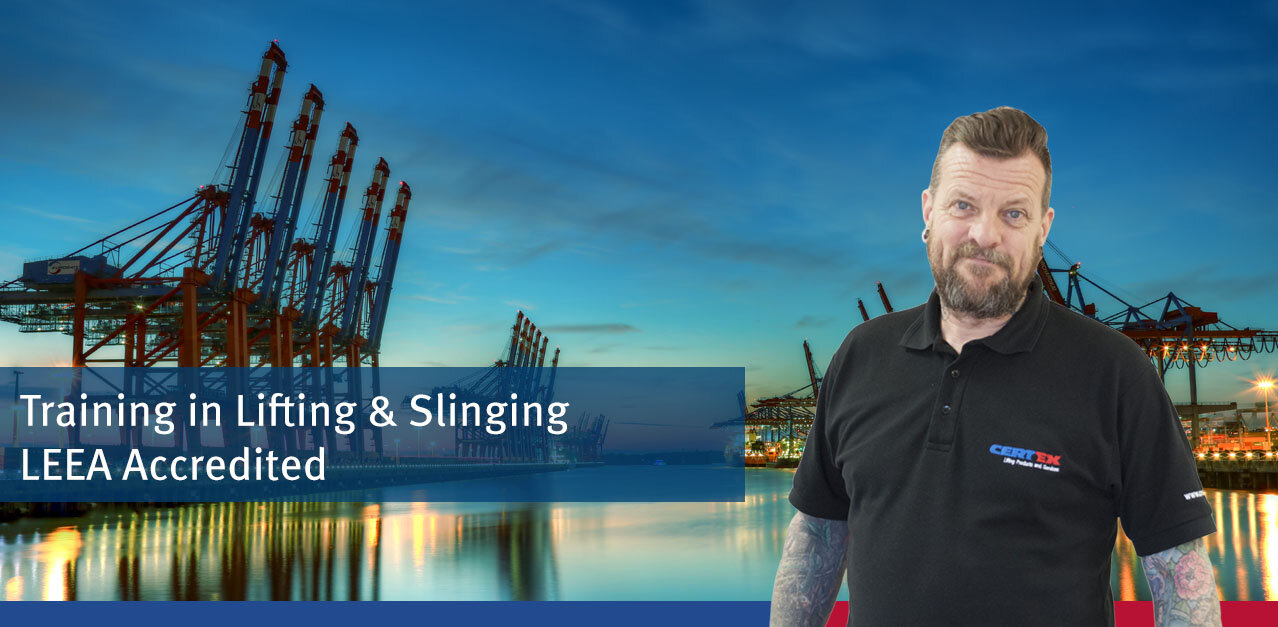 Ideal for Port industry workers, nothing beats face to face training with the experts in lifting. Our trainers education is backed up with a wealth of hands on experience. Further being Europe's leader in lifting products, we can also deliver current knowledge which provides safe lifting solutions every day.

Ports Industry: Training in Lifting and Slinging LEEA Accredited (TR14)
Certex provides an overview of the examination of lifting equipment, as required by the Statutory Instruction SI 2307.
Download the Course Documentation here: Ports Industry Training in Lifting and Slinging LEEA Accredited
Provide us with some essential details and we can contact you to find the best course to suit your needs. Simply fill in the form below.
Book Now

Our specialist training department can guide you to the right solutions for you. Enter your details below for a quick enquiry.